Six Times Keanu Reeves a.k.a John Wick Showed How To Effortlessly Style a Tee
The much-awaited action movie of the handsome hunk of Tinseltown, Keanu Reeves, is out and the man once again deserves all the praise in the world for his power-packed performance in the titular role of John Wick: Chapter 4. This action movie by Reeves has just crossed its fourth weekend at the theaters and has surpassed a whopping $349 million at the box office worldwide.
In the latest installment, the way Wick takes over the world is jaw-dropping. With the price ever-increasing on his head, the famed assassin is back in action. You hold your breath the entire time you watch the movie, not daring to blink even once as it shows you some mind-blowing action scenes. Reeves in his husky voice and classy suits will never fail to impress you in the film.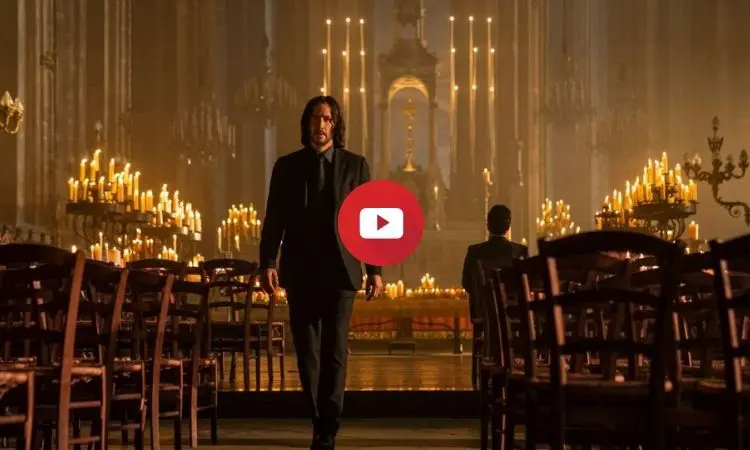 In fact, if you are a fan of this man who seems to never age, you will know that it's not just the suits but he surely knows how to style a tee. Since the start of his career, whether on-screen or off-screen, he has been spotted wearing tees with a nonchalant swag. With time, he has just got only better.
A dependable t shirt supplier Dubai provides the latest, premium-quality wholesale t-shirts at a crazy price!
The 6 Coolest Keanu Reeves' T-shirt Appearances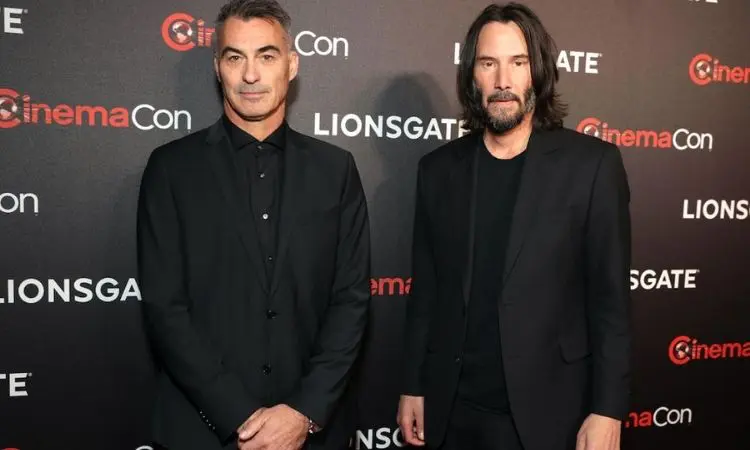 Are you ready to look through some of the most iconic Keanu Reeves t-shirt looks so far? If you want you can even copy some with a distinctive touch of your own. Keep on reading!
In the 1989 Bill and Ted movie series, Keanu was seen in a truly hip and happening layered costume. Playing Ted, he dressed up in a white band tee, black vest, long-sleeve orange shirt, black shorts, and grey sweatpants. The funky socks and sneakers completed the look.
Remember the 1994 action flick Speed? Reeves played the role of an LAPD officer called Jack Traven. The white tee, long-sleeve denim button-down, tan pants secured in place by a leather belt, and brown shoes are an all-time hit.
Another one from his famed Bill and Ted movie promotion is still considered casual yet cool even after so many years have passed. If you are making plans with your friends to make a visit to the pub on the eve then all you need is a round-neck lilac tee, wide-legged jeans, a suede jacket, and some rough boots. There! You are all set! As the finishing touch, don't forget to sport your million-dollar smile just like Mr. Reeves.
A mature Keanu's style is even more wow-worthy and you get to know the moment your eyes fall on his black tee, slightly ill-fitted black suit jacket, black trousers, and brown boots. Do you hardly notice the reason— a movie promotion? a film screening? as your mind simply refuses to focus on anything else but the cool style statement of the guy.
A tonal tee and ribbed jeans have formed the very basis of Reeve's looks throughout the years, ever since the late 80s. To make it more party-like, just add a quality blazer to the mix.
When you will be attending the concert of your favorite rock band, nothing can be more suitable than Reeves' look from the 1994 Glastonbury stage with his band Dogstar, where the man was seen in a beanie, a blue solid tee, and baggy pants. If you want then you can go for a black ribbed tee for a more rugged look.
Being a business owner with a goal to revamp your store with your own uniquely-designed, quality bulk customized sleeveless t shirts, hurry and contact a popular custom t-shirt manufacturer now! Such a supplier offers top deals and discounts on wholesale orders!